4 unexplored places in India you must visit!
Get over the same old Manali, Leh Ladakh trips! India is a beautiful country with many places yet unexplored. Here are four unexplored yet beautiful places you must see!
Ziro, Arunachal Pradesh
Ziro (167 km from Itanagar) is a beautiful plateau and the headquarters of Lower Subansiri District. It is one of the oldest towns in Arunachal Pradesh.
This beautiful hill station is located 1500 metres above sea level. The place has an imposing landscape of beautiful lush green forest, rivulets and elevated patches. It is famous for paddy-cum-pisciculture cultivation. The area is renowned for the terrace paddy fields where the unique system of poly-culture and water management is practiced by the local people.
Mainly inhabited by the Apatani tribe, the town wears a festive look during festivals celebrated by the Apatani people.
Majuli, Assam
Majuli is a lush green environment-friendly, pristine and pollution free fresh water island in the river Brahmaputra, just 20 km from the Jorhat city.
With a total area of 1250 sq. km, Majuli is the world's largest river island and it attracts tourists from all over the world. Among one of the most surreal places in India, Majuli is also a strong contender for a place in UNESCO's World Heritage Sites. Mostly inhabited by Tribals, the culture of Majuli is unique and quite interesting and is one of the key reasons why people love this place so much. It is also called the cultural capital of Assam. The festivals celebrated here are all joyous and vibrant. The main festival in the town of Majuli is called Raas and witnessing it is an interesting spectacle." (holidify)
Shoja, Himachal Pradesh
if you and your girl are looking for chilled weekend, Shoja is the place to go.
Located in Himachal Pradesh, Shoja is a place that one usually finds out about through word of mouth. A small village that offers the best that nature can give you (with tables and chairs made of tree trunks) is often ignored by the Kasol-loving crowd. A drive in the densely covered valley, snow covered trees and a beautiful guesthouse with small stream. Shoja is a perfect weekend retreat.
Hemis, Jammu and Kashmir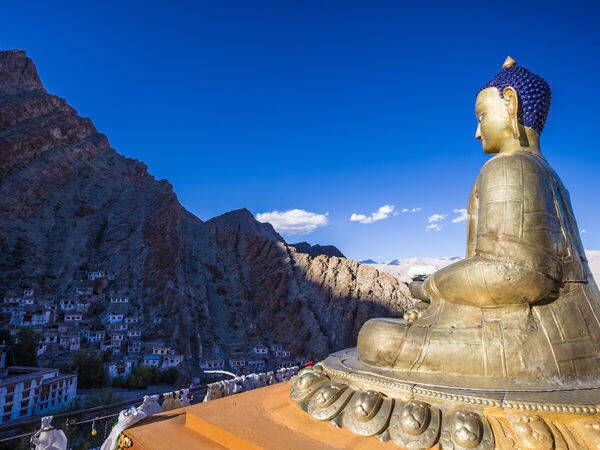 Thanks to its famous festival – one of the few held in summer, when the passes are open – Hemis, 45km southeast of Leh, is visited in greater numbers than any other gompa in Ladakh. Each June or July, hundreds of foreigners join the huge crowds of locals, dressed in their finest traditional garb, that flock to watch the colourful two-day pageant. At other times, the rambling and atmospheric seventeenth-century monastery can be disappointingly quiet: although it's one of the region's foremost religious institutions, only a skeleton staff of monks and novices are resident off-season.
featured
Hemis
India
Majuli
nature
places
Shoja
tourism
unexplored
unique places
Ziro