Top 10 controversies that rocked Bollywood in 2016, see pics
Controversy and Bollywood go hand-in-hand and 2016 successfully produced some gems that kept gossip mills churning overtime and news TRPs hitting the rooftop. We take a look at those Bollywood controversies that created maximum noise.
The big Katrina Kaif–Ranbir Kapoor break up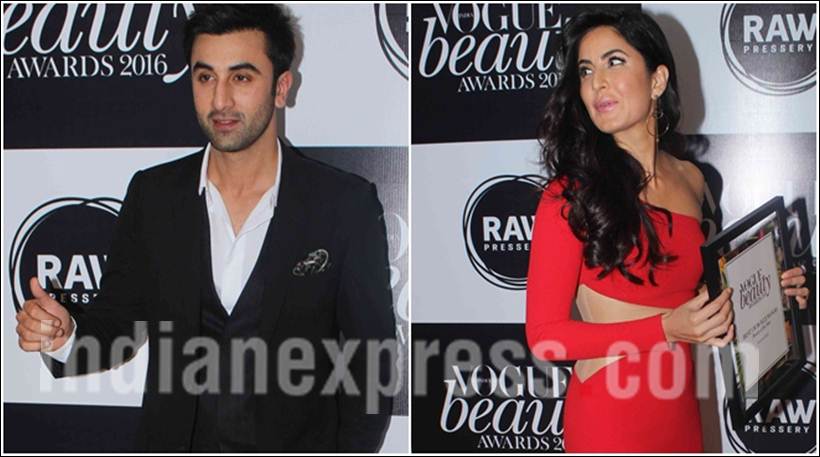 They tried sealing their love with a kiss just days before the New Year but that was not enough. The beginning of the year 2016 created such violent tremors in their relationship that both Ranbir and Katrina decided to call it quits and ditch their expensive love nest to find solace in their old homes. Katrina weathered the storm with a stoic silence while Ranbir withdrew into a shell before opening up about Katrina in a couple of interviews. Katrina, meanwhile, got back to her gym and worked out with vengeance to carve out an ultra hot body. Apparently hitting the gym was her way of dealing with a break-up. One wonders how these two former lovers will come together to promote Jagga Jasoos. Who knows they may well patch-up before the movie's release for stranger things have happened in Bollywood.
Aamir Khan ends intolerance talk

Aamir Khan very well knows how to swing the tide in his favour when the going gets tough. After being slammed for his statements on intolerance, Aamir chose the Republic Day week to settle the dust once and for all. Organising an event to celebrate 10 years of Rang De Basanti, Aamir used the platform effectively to put forward what exactly he meant by his statements made at the Indian Express conclave and reiterated his love towards his motherland India.
Amitabh Bachchan and Panama Papers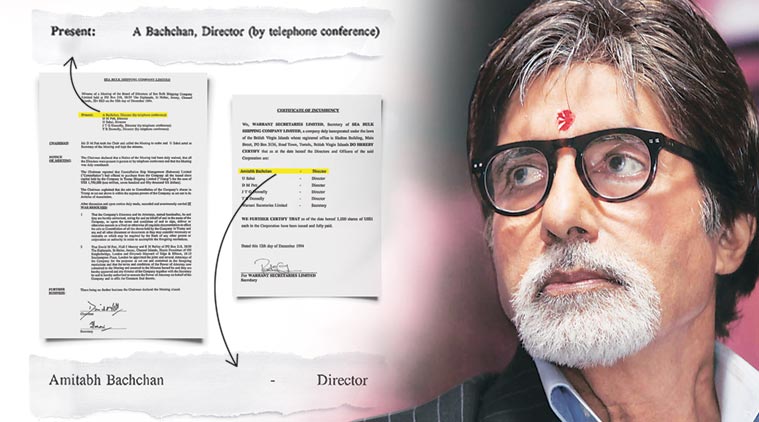 This one shook the towering legend of Hindi cinema. When Indian Express as part of its ongoing investigation into The Panama Papers broke the story about Bachchan being a director of four offshore shipping companies between 1993 to 1997, fans all across were taken aback. The superstar through a statement denied all the allegations levelled against him. Aishwarya Rai's name also cropped up and the actress too denied all such allegations. The image of Bachchan took a beating for a while but the star bounced back with a power-packed performance in Pink and all was forgotten.
The Kangana Ranaut and Hrithik Roshan saga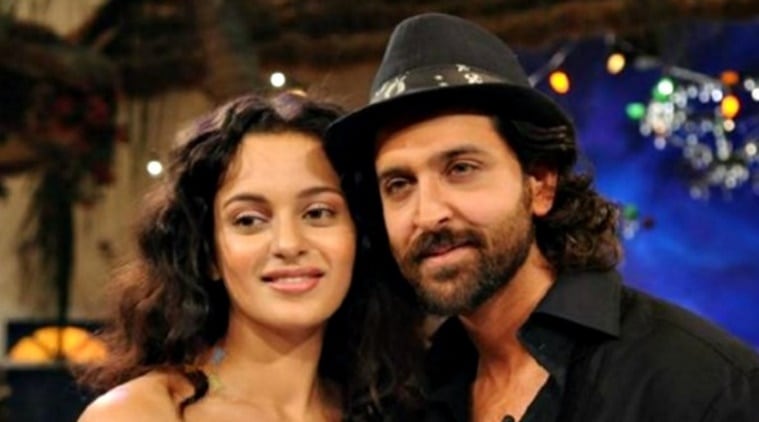 If there has ever been a case of washing dirty Bollywood linen in public in recent times, it is the Kangana-Hrithik saga. It all started with Kangana referring to Hrithik as her silly ex. Hrithik took deep offence and in order to wipe his slate clean, sent Kangana a legal notice demanding an unconditional apology. But Kangana proved to be made of sterner stuff. She gave Hrithik a feisty reply and that started a chain of scandals where almost everyday, sources belonging to either camps used to leak out information to the press about the alleged affair. Meanwhile, Kangana went from strength to strength and also went ahead to win yet another National Award while Hrithik went down in the dumps after delivering a dud in the form of Mohenjo Daro. The highlight of the scandal was Kangana's boldness — be it talking openly about Hrithik at various public forums or calling him someone who needed his father for help even today. Hrithik till date is yet to officially open up to the press on the issue.
Arijit Singh- Salman Khan fracas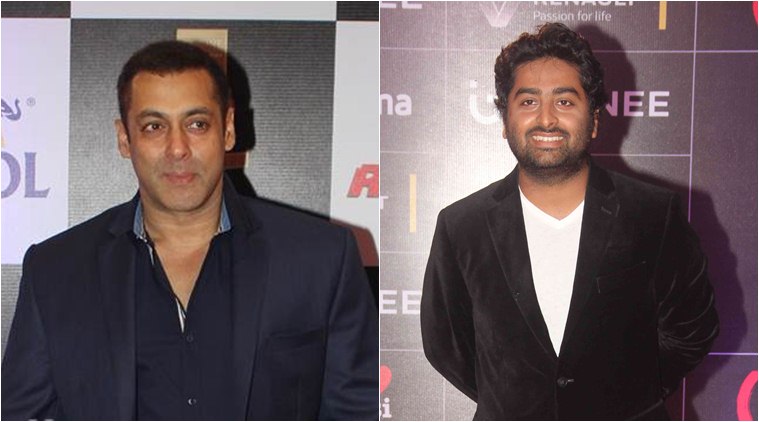 The usually reticent Arijit Singh decided to indulge in some late night publicity and posted a rather long and weepy note on Facebook lamenting how his rendition of Jag Ghoomeya was dropped and replaced by Rahat Fateh Ali Khan's version because one man didn't fancy hin – the Bhai of Bollywood, Salman Khan. So Arijit wanted the world to believe Salman edited out his song because of an unruly episode that happened at an awards show years ago where Arijit ended up ticking Salman the wrong way. The singer on Facebook begged and pleaded with Salman to retain his song but Salman couldn't care less. In his inimitable style, the superstar — when asked about the matter — responded with a cavalier remark, "Arijit..Who is that?"
Salman Khan's raped woman remark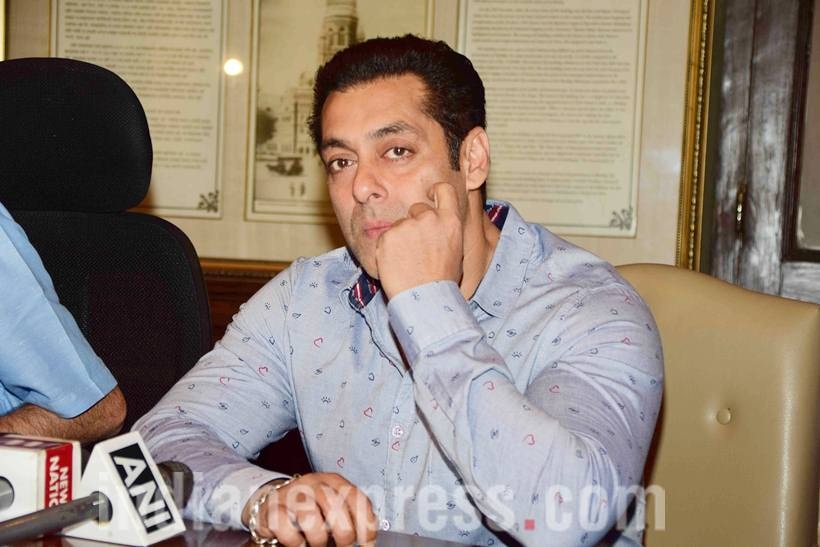 Bollywood's enfant terrible found himself sailing in boiling hot waters when a freak comment from one of his Sultan interviews went viral. In the interview, Salman compared his condition and feeling after wrestling training with being raped. That was enough for Arnab Goswami and the rest of the world to take him down. Papa Salim Khan had to apologise yet again for his son's misadventures. Yet there was no let-up. Bollywood too ditched the actor and many including Kangana slammed the actor for passing a rather insensitive remark. The women's commission too jumped the bandwagon increasing Salman's trouble. The actor decided to stay mum and weathered the storm.
Anurag Kashyap, Pahlaj Nihalani and Udta Punjab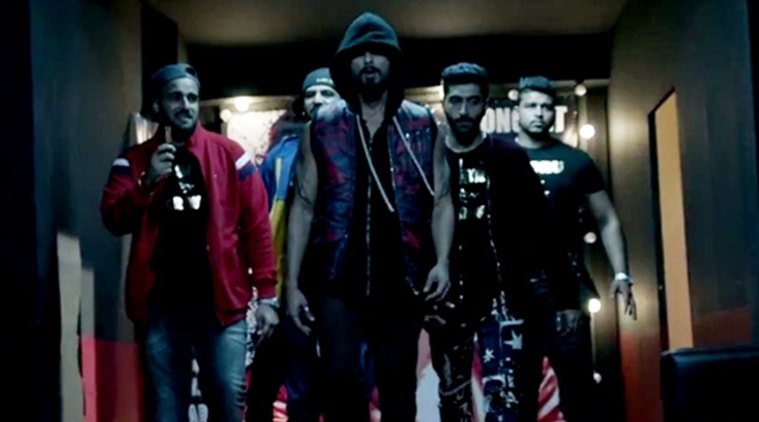 Anurag Kashyap and Co got the best publicity of their lives, courtesy Pahlaj Nihalani. Udta Punjab was brutally censored by Nihalani who enforced 94 cuts on the film. The industry came together to fight it out in the court of law and won finally. But the man who dominated the television screens and news prints was Anurag Kashyap who was hailed for single-handedly taking on Nihalani. Kashyap and team refused to budge and fought their case tooth and nail to finally won an A-certificate with one cut. Despite the widespread controversy and publicity, the film did only average business.
Ajay Devgn-Karan Johar and KRK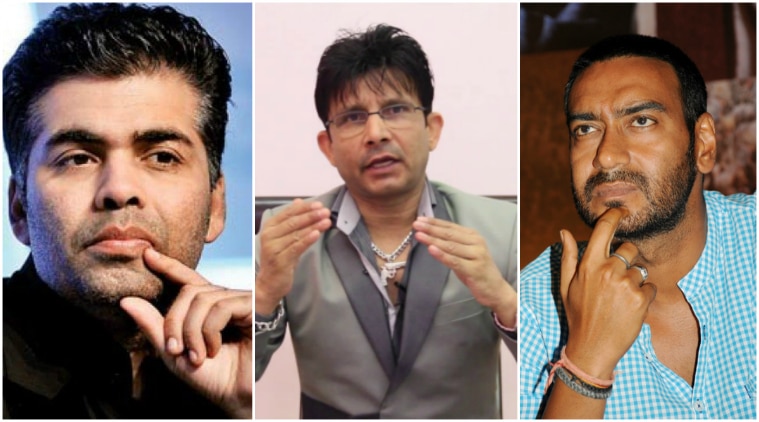 Ajay Devgn had accused KRK of taking Rs 25 lakh from Karan Johar to promote Ae Dil hai Mushkil.
Ajay Devgn did the unthinkable when he catapulted KRK to national fame by releasing a taped conversation between the self-proclaimed critic and Ajay's business manager Kumar Mangat. In the audio, KRK is heard making claims about having received Rs 25 lakh from Karan Johar to tweet positive things about Ae Dil Hai Mushkil, at the expense of Shivaay. An enraged Ajay demanded investigation while Karan Johar at Express Adda made it clear that it was beneath his dignity to even respond to such allegations. Meanwhile, KRK lapped up all attention coming his way with glee.
Raj Thackeray and Karan Johar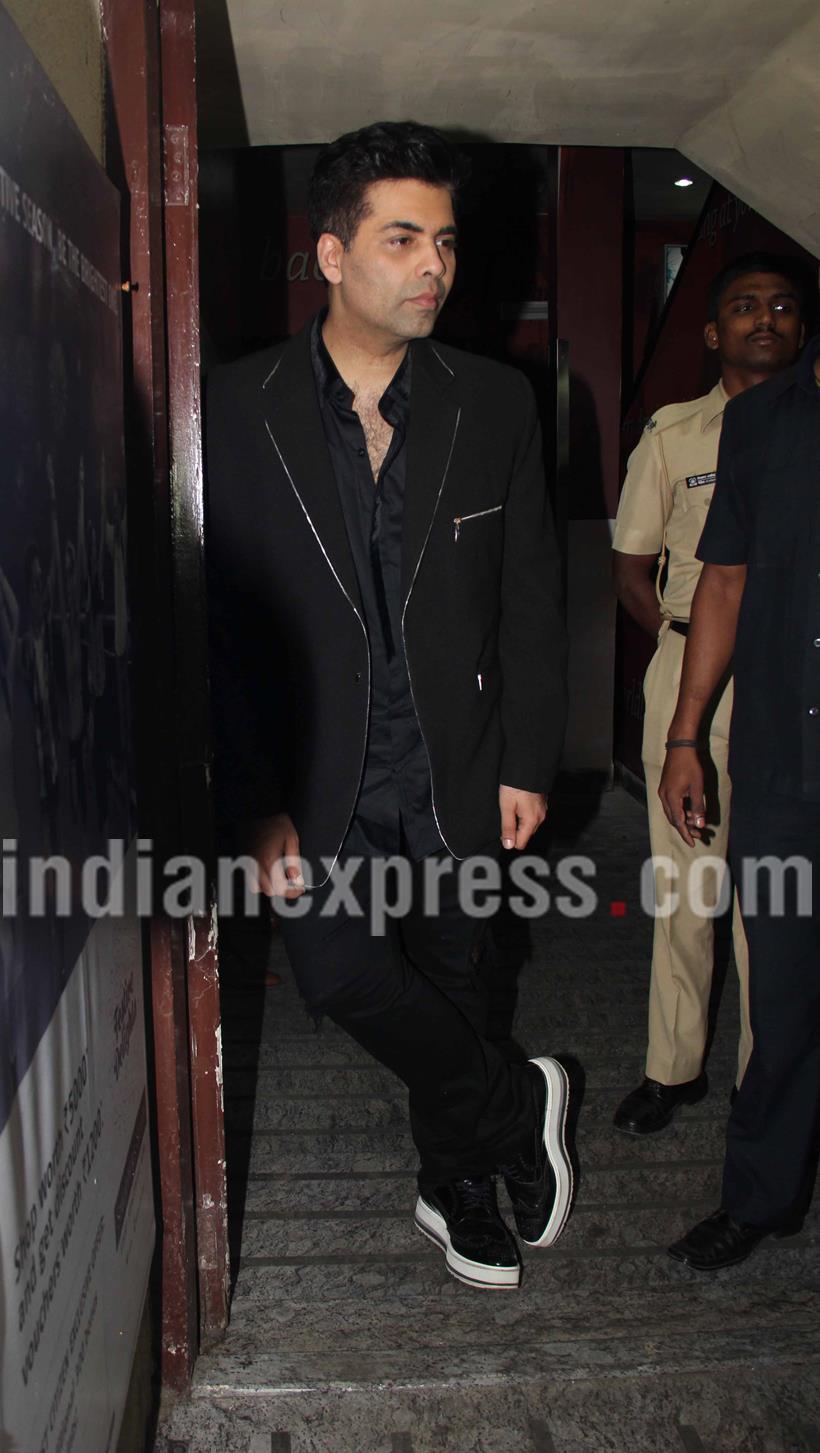 Just when Karan Johar thought he had weathered the Ajay Devgn-KRK storm, in came a jolt from the blue in the form of Raj Thackeray. The politician used the Uri attacks as the perfect platform to launch himself into spotlight by training his guns on Bollywood. His first demand was to delete all Pakistan actors sequences from Hindi films like Ae Dil Hai Mushkil, Raees and others. The MNS supremo also made it clear no Pakistani actors are welcome in India anymore. Karan initially maintained calm but as Raj stepped up the ante, a few single screen owners joined the chorus by deciding not to screen ADHM as their mark of solidarity to the martyrs. As things started getting worse and calls of Karan being unpatriotic started doing the rounds, the harrowed filmmaker immediately posted a video to prove his patriotism and to request one and all to allow his movie to be screened. Finally, Raj relented after CM Devendra Fadnavis brokered peace between the warring parties. Raj, however, had the last laugh by asking filmmakers to pay Rs 5 crore to Army fund for working with Pakistani actors.
Raj Thackeray and SRK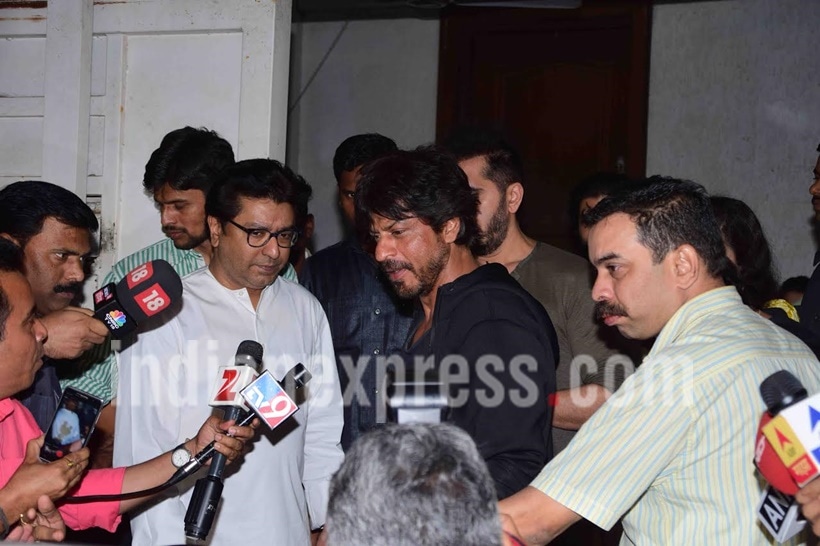 Poor SRK had to face the unwanted prospect of rushing to Raj Thackeray's house for a settlement all because of one reckless statement from Ritesh Sidhwani proclaiming that they would bring Mahira Khan to town if need arises for promoting Raees. Afraid of protests, SRK visited Raj and nipped things in the bud. Many, of course, slammed SRK for bowing before Raj.
Anurag Kashyap and PM Modi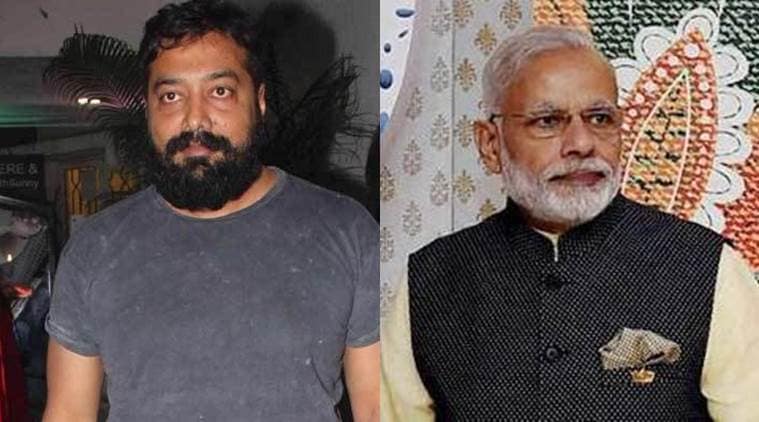 Anurag squandered away all goodwill earned during his Udta Punjab fight by blaming PM Modi for the mess Karan Johar found himself in owing to MNS protest against Pakistani actors. Anurag through his tweeted criticised the PM for his silence on the issue. Social media users didn't take Anurag's tweets too kindly and gave it back to him left, right and centre. The maverick director lost the plot when he made public the phone number of a female journalist who was chasing him for an interview. After severe backlash, Anurag decided to opt for silence and peace. One hasn't heard from him ever since.
Priyanka Chopra apologises for wearing insensitive T-shirt on magazine cover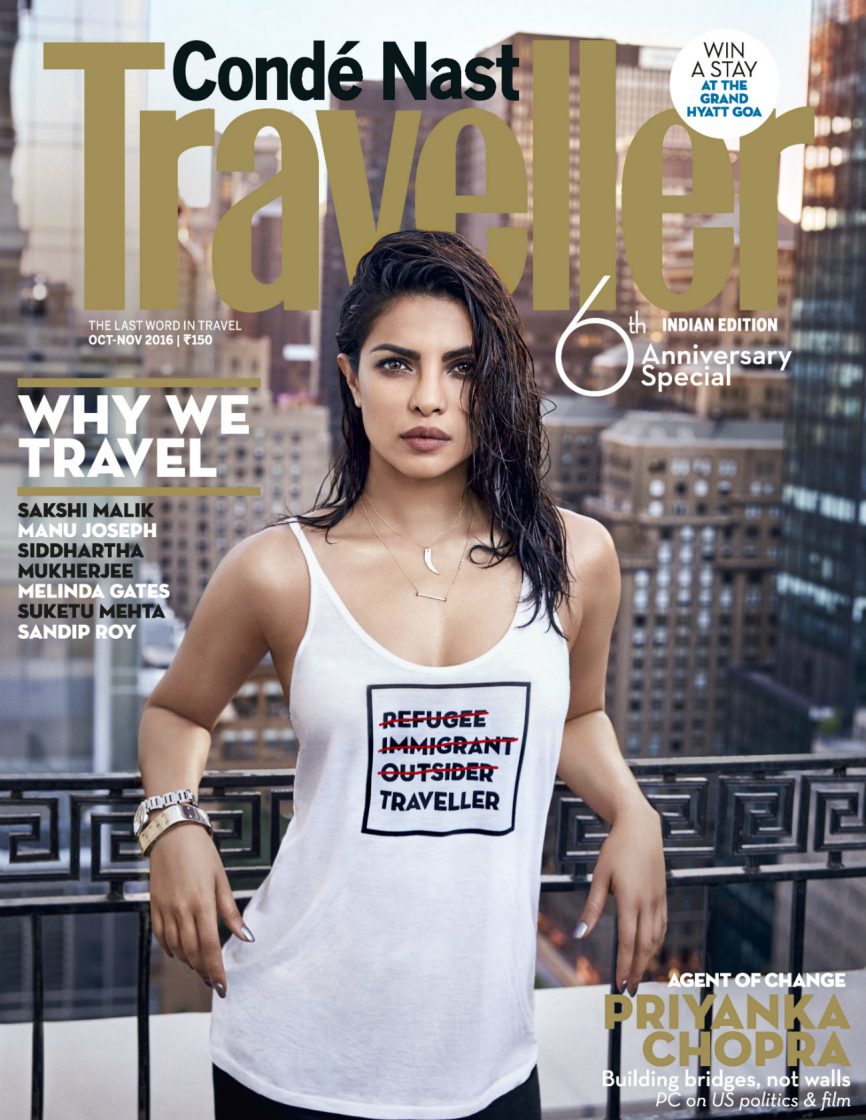 Global star Priyanka Chopra unwittingly landed herself in trouble after a T-shirt that she wore for a fashion magazine's cover was labelled insensitive in nature. The T-shirt had the words Refugee, Immigrant and Outsider stricken out leaving Traveller as the only right choice. Chopra was accused of being insensitive towards the plight of refugees. The actress quickly issued an apology by saying, " I am really, really apologetic about the fact that sentiments were hurt . The point the magazine wanted to make was actually something good."
Naseeruddin Shah insults Rajesh Khanna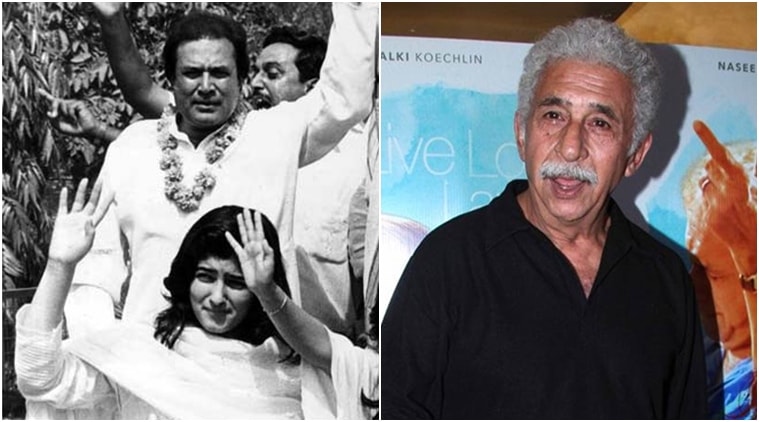 Naseeruddin Shah has apologised for insulting late actor Rajesh Khanna after being blasted by his daughter Twinkle Khanna.
When Naseeruddin Shah called Rajesh Khanna a poor actor, daughter Twinkle Khanna didn't take it too kindly. The actress took to Twitter and slammed Shah for passing uncharitable remarks against her dead father. Shah later apologised and the Khannas let the matter rest in peace.